'An alternative form of consciousness distinguished as an oscillation of psychic energy between the unconscious and conscious mind informing one's whole field of perception: cognitive, emotional, social, physical and spiritual'
Pythiism: Reframing Autism as an Alternative Form of Consciousness ~ the first new major theory of autism since 1944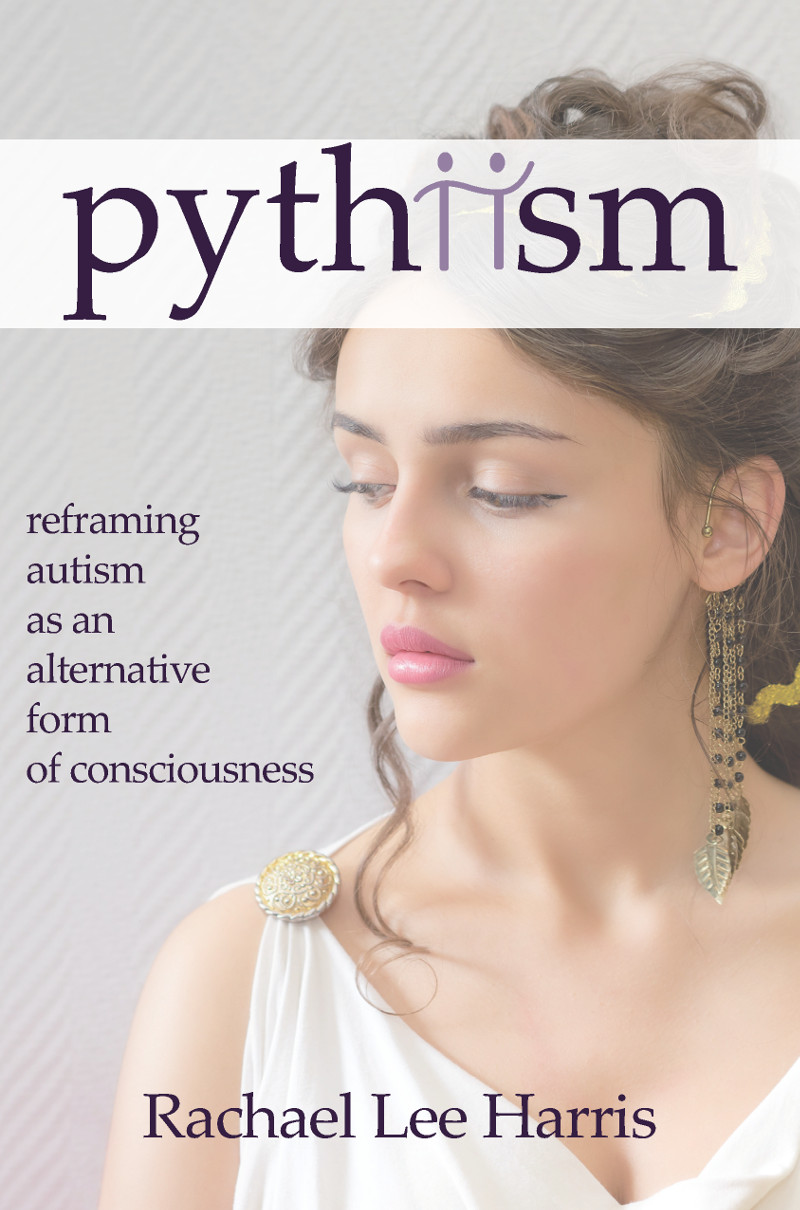 Asserts that autism is based, not in the brain, but in the psyche: where mind interfaces with matter - a seismic shift in focus from empirical to intuitive observation.


Reexamines not only the established major symptoms of autism, but also includes rarely or never covered areas of autism research: A Psycho-Evolutionary Perspective, The Existential Emotions, and Psychic Phenomena and Spirituality - finally solving the anomalies of autism that scientific reductionism is unable to reach.


Opens a conversation with academics, mental health professionals and most importantly people on the autism spectrum: presenting not only an equally valid point of reference for understanding themselves, but also a better one, revealing an alternative form of human consciousness hidden in plain sight.


Tells the Story of Pythia, providing an archetype and template for autism that informs the narrative throughout, drawing parallels between autistic presentation and that of the Oracle of Delphi.
"Pythiism, a profound book that offers a unique lens and amazing insight into the autistic experience. As an autistic woman, I recognize in these pages multiple aspects of myself, as well as characteristics of 1000s of autistic individuals I've come to call friends. I recommend exploring Rachael Harris' landmark theory; one which moves graciously away from the deficit-model of neurodiversity to the wide expanse of potential! This book makes me proud to be on the spectrum."
– Marcelle Ciampi (aka Samantha Craft) M.Ed., International Neurodiversity Trainer, Author of the book Everyday Aspergers, Founder of Spectrum Suite LLC, and Co-Executive of Life Guides for Autistics
"What I believe we have here is not only a book, but a work of philosophy which represents a sea-change in our understanding of autism. Rachael definitively shows here that autism is not 'wrong' in any way but is an alternative way of experiencing the divide between the conscious and unconscious, which should be embraced and not suppressed or changed. Indeed, the missing piece in the jigsaw that we have been searching for, for years."
– Jose Perez de la Cruz, BPubHlth, MPH, Dip. Couns., MBACP, MIAEBP, MNCS (Accred.)
"Every psychiatrist, psychologist, paediatrician, teacher etc. needs to read this! Rachael explains everything so clearly and eloquently. The behaviours we can observe all make complete sense now."
– Catherine J Dunk, BA (Syd.)(Psych./Ling.), Dip. Prof. Couns. (AIPC), Dip. Book Editing & Publishing (Macleay)